Alabama Paint Horse Shows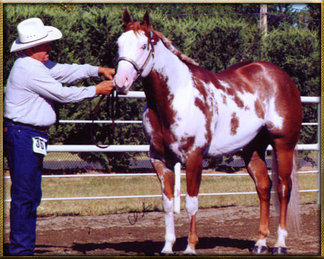 The American Paint Horse Association is the governing organization for the registered Paint Horse. The APHA does not have a member club in the state of Alabama, but Alabama is included in the MidSouth Paint Horse Association area.
Post your 20123MidSouth Paint Horse Association events here !
May 4, 2013 - MidSouth Paint Horse Association Show - NE AL Agribusiness Center - Rainsville, AL - contact Jim or Linda Harris at [email protected]
Alabama Horse Shows is a free website - we only have our merchandise sales, sponsored advertising pages, and donations to support the hosting, IT, advertising/promotions and administration of the site. We appreciate your donations of any denomination!

---
Paint Horse Lap Square Blanket

Machine Washable
$46.87
Paint Horse Pillow

Jacquard Woven
$30.52
Paint Horse Tote

Fully Lined
$34.80