Eventing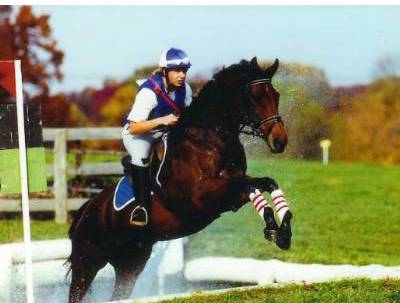 The sport of eventing was developed by the military to test the readiness and ability of a horse and rider for battle. Consisting of three phases, it is also known as Combined Training or Three Day Eventing. The sport has changed through the years, but the basic phases of Dressage, Cross Country (endurance), and Stadium Jumping remain.
The United States Eventing Association governs the sport of eventing in the United States. Alabama resides in Region 3 of the USEA. It is possible to find reduced "Combined Tests" in Alabama that consist of a Dressage test and Stadium Jumping course. Event riders are known for their excellent horsemanship skills, deep bond with their horse, and courage in the saddle. Events are fun both for competitors and spectators.
2013 CALENDAR
FEB 23 - Bare Bones Farm Schooling Dressage Show and CT - RRDCTA Recognized - Shorter, AL - contact Lorna - [email protected]
AUG 28 - Dreamweaver Stables - Dressage, CT, 3 Phase Show - Pinson, AL - www.dreamweaverstables.com
Alabama Horse Shows is a free website - we only have our merchandise sales, sponsored advertising pages, and donations to support the hosting, IT, advertising/promotions and administration of the site. We appreciate your donations of any denomination!

---